A New Way to Find Agency New Business
An evolutionary platform of The List Online, Winmo empowers agency new business teams to identify the marketers they're most interested in doing business with. Pinpoint companies and brands based on smart filters like annual revenue, vertical, geography, title or media spend by channel to find the Chief Marketing Officer, Director of Marketing or Brand Manager you're specifically looking for.

Agencies come to us when they are encountering one of the following new business challenges:

Our competitors are eating our lunch! They are pitching and winning accounts before we are; we need help getting to these opportunities before they do.

Our new business team is having difficulty finding the advertisers that are best fit for our services (and have the budget to hire us).

We don't have the bandwidth to keep track of significant account and decision-maker shifts. We need a tool that monitors changes like title shifts, new brand/agency relationships and contact detail updates.
an exclusive partner of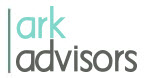 Request Your Winmo Trial
If you're experiencing some of the same challenges mentioned above, we can help. Complete the form below to see how Winmo is designed to help you solve those problems and improve the efficiency of your new business outreach.
Partnership Form - Ark Advisors